Eva-Jane O'Donnell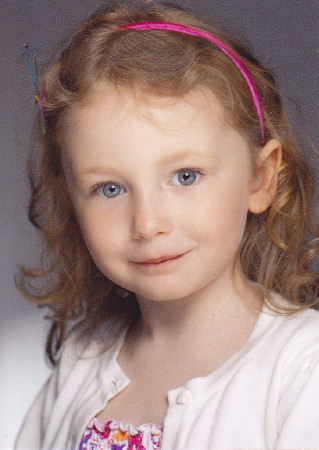 Model, Actor, Dancer, Singer, Gymnast....
Eva-Jane is an enthusiastic, bubbly, friendly and natural 16 year old little girl. She is totally confident both in front of an audience or a camera crew. She takes direction readily, and is always willing to please. She is spontaneous and inventive, yet can easily remember lines and lyrics as required. She enjoys dancing and singing, and is almost never quiet! She loves performing, and will try her hand at anything, usually successfully.
Experience
Eva-Jane was Lead Role in a short film, The Big Day, by PurpleCoat productions (Finalist in Virgin Media Shorts 2013.) where she was described as "Fantastic" to work with.
Eva-Jane currently attends Stagecoach Salford, and has had major roles in the end of term and workshop performances.
Along with her parents, Eva-Jane has appeared in the BBC1 series Cowboy Trap. Filming was over several days and while only short segements of her were used, she performed well to direction.
She has been an extra for RJDM in their work on "Food dudes" but they also individually recorded some singing.
She has worked for BBC CBeebies Presentation for their "Weekend Song", appearing in numerous shots throughout the video. She had a wonderful time, and her improvised 'boping' in one scene made it into the final production.
Although "only" an audience member, she caught the camera in the first episode of "Justin's House" (BBC CBeebies) and was featured in close-up for several seconds, and she has also appeared in the audience of CBeebies new show Swashbuckle.
She has opened the school nativity play, being first to stand up and greet the parents. Needless to say, she was not at all bothered by the experience!
Qualifications and Skills
LAMDA Solo Introductory Award Stage Thee - Distinction.
LAMDA Introductory Award, Preparatory Level - Merit.
Stagecoach Salford assessment, Verse Speaking Level 3 - Merit.
LAMDA Introductory Award, Introductory Level - Distinction.
Stagecoach Salford assessment, Verse Speaking Level 1 - Distinction.
SCL Gymnastics, Level 1 achieved.
Swimming Stage 3 achieved.
She can play the violin (Suzuki method).
Physical Details
| | |
| --- | --- |
| Height | 134cm, 4'4" (Jan 2015) |
| Weight | 31Kg, 4st 12lb (Feb 2015) |
| Eyes | Blue |
| Hair | Fair to Blonde, medium to long, natural curls |
| Figure | Slim |
| Ethnicity | White British |
Availability
Eva-Jane and her family live in Salford, close to Media City UK, but are available nationally as required.
Spotlight
Spotlight link available on request.
IMDb
Eva-Jane O'Donnell actor profile.
Direct Contact
Telephone: 0161 876 5381 or 07801 809928 (Parents!)
Click here to email us directly, or use the Contact form.